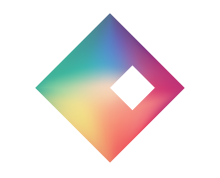 Chief Executive Officer
Greg Taylor brought together the founding team that has served as the nucleus for developing and commercializing self-governing data.  Sertainty is a pivot from SertintyONE Corporation, the Company name while in stealth mode. Greg early in his entrepreneurial career founded Taylor Associates, a professional search and recruiting company solely focused on what was then referred to as data processing. Born out of that company was Dataman Services, a data processing systems analysis, software development and consulting services organization.  In the early eighties, Greg was one of the original founders of the IBM Marketing Assistance Program (MAP).  He parlayed success of both firms, added an IT employee/executive outplacement and career counseling service, and created The Taylor Group, Inc.  He divested himself of that business and co-founded a boutique private equity merchant banking group focused on telecom and e-commerce funding and consultation services.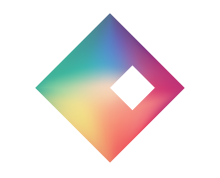 Executive Vice President
Dan is the architect and pilot of the Sertainty brand and the Data: Empowered initiative.  Previously, Dan held senior leadership positions at DuPont building and mentoring global technology and business development teams focused on commercializing breakthrough technologies.  He has a strong science and technology background with three decades of experience in Military, Automotive and Critical Infrastructure.  Dan has eight issued patents to his name and is one co-inventor of the Sertainty Intelligent Cipher Transfer Object technologies.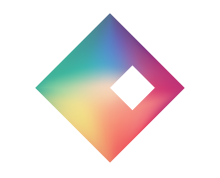 Chief Financial Officer
Kelly is a Certified Public Accountant with 25+ years leadership experience with companies ranging from early stage startups to well established billion dollar companies.  Kelly has held positions as a Board of Director, Chief Financial Officer, VP of Finance, VP of IT, Corporate Controller and General Manager.  Kelly leverages his varied roles to lead financial and operational changes resulting in increased income, cost savings and efficiencies.  Kelly's varied experiences include leading due diligence efforts, accounting and medical billing software conversions and leading a focus group to develop policies and procedures for a home health line of business.  He has a proven background of providing financial information and a strategic perspective needed to meet the goals of management and the company.

Chief Strategy Officer
Amir provides strategic direction and execution capacities to set Data: Empowered as a new global standard in the data protection space. He has twenty-five years of experience in the IT and Corporate Learning industries, including two-decades at the largest IT company in Latin America, where he was Head of a Business Intelligence Unit representing Microstrategy, and, a Chief Learning Officer, representing Harvard Business Publishing.
Amir was the founder of the first Non-Profit Organization that assisted Israel's Incubator System, in which he hand-held over 100 high-tech companies. He was the Vice Chairman of the American-Israel Chamber of Commerce and Industry, overseeing its initiatives, and a Recipient of its Business Leadership Award.
Amir Served in the Directorate of Military Intelligence for the Israel Defense Forces, and was awarded the Most Outstanding Soldier of the Corp. in 1981. He holds an AB in Political Science and Psychology from Tel Aviv University '86; an MIA in International Economics from Columbia University '90; and, an MBA from the 'Grand Ecole' EDHEC '92 specializing in IT and Management where he graduated first in his class.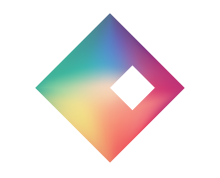 VP Program Management & IP
Melani Smith-Weed, VP Customer Engagement, has over 25 years of international business and technology experience. Ms. Smith-Weed is a co-inventor of the Sertainty Intelligent Cipher Transfer Object technologies. Prior to joining the Company, Ms. Smith-Weed served the Financial Products division of Caterpillar, Inc. holding positions in both business and technology management.  At "Cat Financial," her primary area of expertise was business and process analysis relating to the technological needs of the international offices for Caterpillar Financial.  Having developed fluency in both French and Spanish, she directed various international locales in understanding the requirements, ensuring compliance with and the clean integration of highly regulated process flows.  Ms. Weed's extensive international exposure included representation of Caterpillar at both their "internal dealer networks" as well as the "external" customer/end user and set up new subsidiaries in Sweden, Thailand, Korea and Peru.  She is a graduate of Franklin College of Indiana with a degree in Computer Information Science and a minor in Business.  She also attended Harlaxton College in Grantham, England, where she studied international business and economics.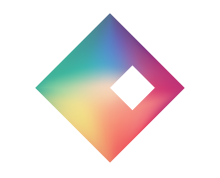 VP CORE TECHNOLOGIES - ADVISORY BOARD
Dr. Behzad "Brad" Nadji is an Advisory Board member and leads Core Technologies for Sertainty. Brad's career spans over thirty years in Networks Design and Architecture, Operations & Business Support Systems development, enterprise software development, software engineering methodology, Mobile development, and Technology Strategy and Research fields. Prior to Sertainty, as Senior Vice President, he led AT&T Network design, development and architecture team for the entire AT&T network. In addition, he built the software and infrastructure architectural blueprint for entire set of AT&T Operations Support Systems, while heading the AT&T Enterprise Architecture. Brad also served as the head of one of the most prestigious R&D Labs in the world, AT&T Bell Laboratories Research. As Vice President at Blackberry Inc., Brad used his industry expertise and executive skills to build an organization responsible for over a dozen core software systems responsible for running the entire blackberry enterprise.
He received his PhD in Electrical/Computer Engineering from University of Southern California. Brad has also served and currently serves on several board of directors and advisory boards. He is the holder of over 10 patents in various areas of technology.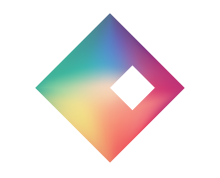 VP SHAREHOLDER RELATIONS
Stan has directed activities related to the Company's growing investor base since he joined the Company in 2009.  His extensive experience in managing and cultivating investor relationships, gained through his thirteen-year career in wealth management with companies such as Merrill Lynch, Paine Webber, Wachovia Securities and Wells Fargo Advisors, has enabled him to help Sertainty to attract friendly capital.  Over the previous seventeen years, he worked in corporate financial management in the healthcare/pharmaceutical industry.  He held management positions, at Baxter, responsible for budgeting, forecasting and financial analysis in support of sales and marketing activities at the divisional level.  Later, Stan went on to hold management positions responsible for general accounting, financial reporting and internal audit at the corporate level during his years at Boots Pharmaceuticals and Knoll Pharmaceuticals.  His financial career began in public accounting with Price Waterhouse in Chicago where he earned his CPA.
"What excites me is knowing that we, at Sertainty, are bringing to market a major technological advance that will profoundly change the digital data world for the better. "

Stan Buske
VP Shareholder Relations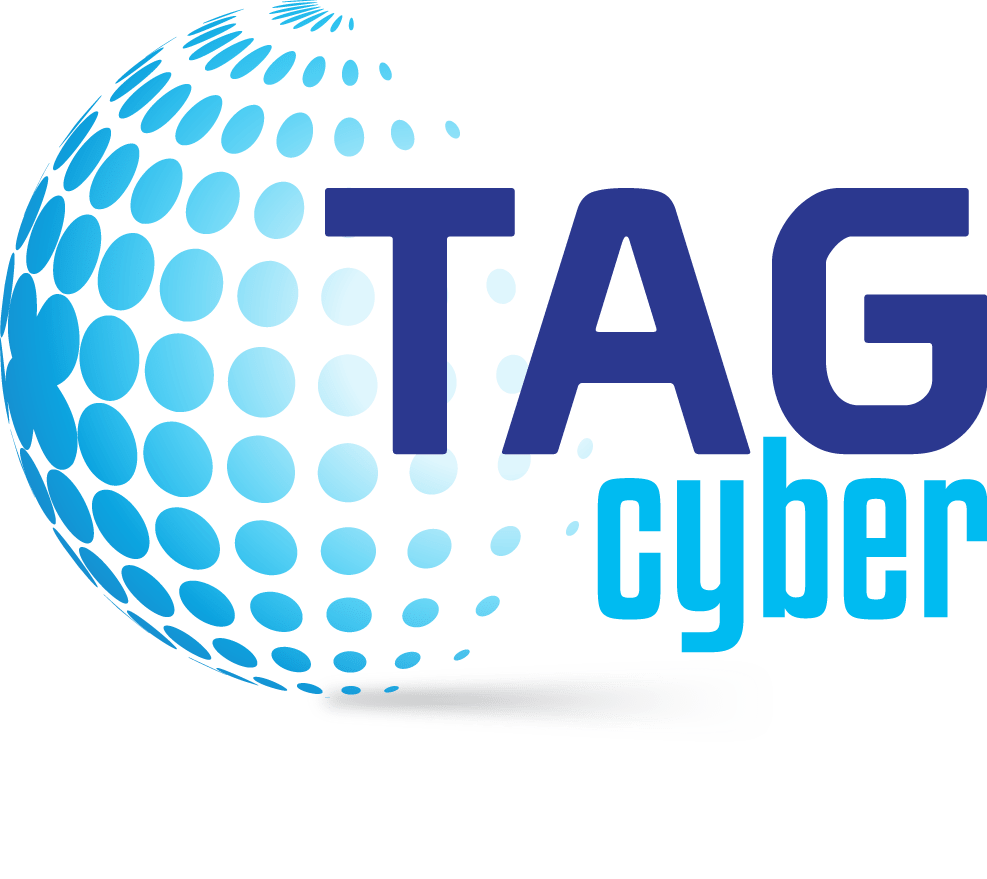 ADVISORY BOARD
Dr. Ed Amoroso is currently Chief Executive Officer of TAG Cyber LLC, a global cyber security advisory, training, consulting, and media services company supporting hundreds of companies across the world. Ed recently retired from AT&T after thirty-one years of service, beginning in Unix security R&D at Bell Labs and culminating as Senior Vice President and Chief Security Officer of AT&T from 2004 to 2016.
Ed has been Adjunct Professor of Computer Science at the Stevens Institute of Technology for the past twenty-seven years, where he has introduced nearly two thousand graduate students to the topic of information security. He is also affiliated with the Tandon School of Engineering at NYU as a Research Professor, and the Applied Physics Laboratory at Johns Hopkins University as a senior advisor. He is author of six books on cyber security and dozens of major research and technical papers and articles in peer-reviewed and major publications.
Ed holds the BS degree in physics from Dickinson College, the MS/PhD degrees in Computer Science from the Stevens Institute of Technology, and is a graduate of the Columbia Business School. He holds ten patents in the area of cyber security and media technology and he has served as a Member of the Board of Directors for M&T Bank, as well as on the NSA Advisory Board (NSAAB). Ed's work has been highlighted on CNN, the New York Times, and the Wall Street Journal. He has worked directly with four Presidential administrations on issues related to national security, critical infrastructure protection, and cyber policy.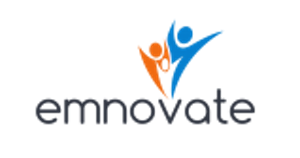 ADVISORY BOARD
Robin is a global senior executive and board member with 30 years of leadership experience in enterprise technology, mobility, and security while leveraging her C-level success driving transformation for AT&T, BlackBerry and Samsung.  Robin is presently the Chief Executive Officer and Founder of Emnovate, Chairman of Global Aviation and Partner with Valor Ventures. Emnovate is an advisory firm that delivers enterprise class services to help businesses embrace innovation.  Robin has been selected to multiple public and private boards due to her collaborative, entrepreneurial approach to strategy creation, consensus building, corporate governance, and shareholder relations.  Robin is a past member of the Hewlett Packard Advisory Board and the Cisco Strategic Advisory Board.  Robin is also a member of the Georgia Institute of Technology Advisory Board and a Tiffany Circle Member of the American Red Cross.
Robin is a global influencer with 15 patents and is routinely tapped to present at global enterprise conferences, including the CIO Forum, Gartner and Forrester. She has received extensive exposure in Forbes, Fortune and The Wall Street Journal, and named one of the Top 100 CIOs in STEM.  Inc. has identified her as one of the top 18 women to watch in 2018.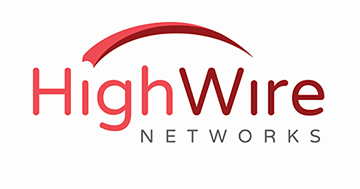 ADVISORY BOARD
David Barton, Chief Information Security Officer, is responsible for the day-to-day security operations of Stellar Cyber in addition to product strategy and direction.  Prior to Stellar Cyber, Barton was the COO for 5Iron, a MSSP based in Nashville, TN.
Barton brings to Stellar Cyber more than 20 years of experience in security leadership roles across a variety of industries, including telecommunications, healthcare, software development, finance and government. Prior to 5Iron, he spent three years as Chief Information Security Officer for Forcepoint, responsible for securing the information and physical assets of Forcepoint on a global scale.
Barton spent three years building and leading the international security team at Hireright protecting their customer data and intellectual property.  Prior to that, he spent almost eight years as director of information security at AT&T/Cingular, based in Atlanta, Georgia, where he led efforts to protect over 80 million wireless subscribers. As group manager of security operations and engineering at Sprint/Nextel, he managed all security activities for application development, database architecture and enterprise policy and audit compliance, in addition to building a world-class white-hat security team.
Barton holds an executive MBA from University of Missouri, Kansas City, a B.S. in management information systems from Simpson College and a CISSP certification.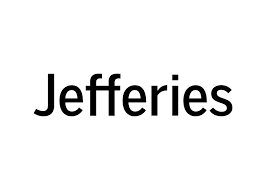 ADVISORY BOARD
Jack retired from Grant Thornton LLP as of 7/31/16-after nearly 40 years.  He currently serves on the board of directors of Jefferies Group LLC.  Jack was the National Managing Partner and Global Leader of Financial Services at Grant Thornton LLP.  Jack has governance and leadership experience. He was the Chairman of Grant Thornton's partnership board in addition to being the New York Office and Northeast Region managing partner.
Jack's experience includes banks, hedge funds, investment banks, private equity funds, regulated investment companies, insurance companies and trading companies. In addition, he has experience with industrial and technology companies. Jack led Grant Thornton's financial services practice for approximately 20 years and built it into a national and global practice. He served as the New York office managing partner from 2003-2013 and the Northeast region managing partner from 2010-2013. Jack served as a member of the firm's partnership board for 13 years; holding the title of Chairman of the Board for much of that time, with his term concluding in 2012. Jack has extensive experience serving international organizations. Over the years he has been a speaker at professional forums, has been quoted in various publications and has authored a number of articles. He has served on various committees and boards in the financial services and not-for-profit industries. Jack served for a few years on the Global Public Policy Committee (GPPC) Bank Working Group.
Jack is a member of the Economic Club of New York and the National Association of Corporate Directors (NACD). Jack has an MBA in taxation from City University of New York and a BA in accounting from Brooklyn College.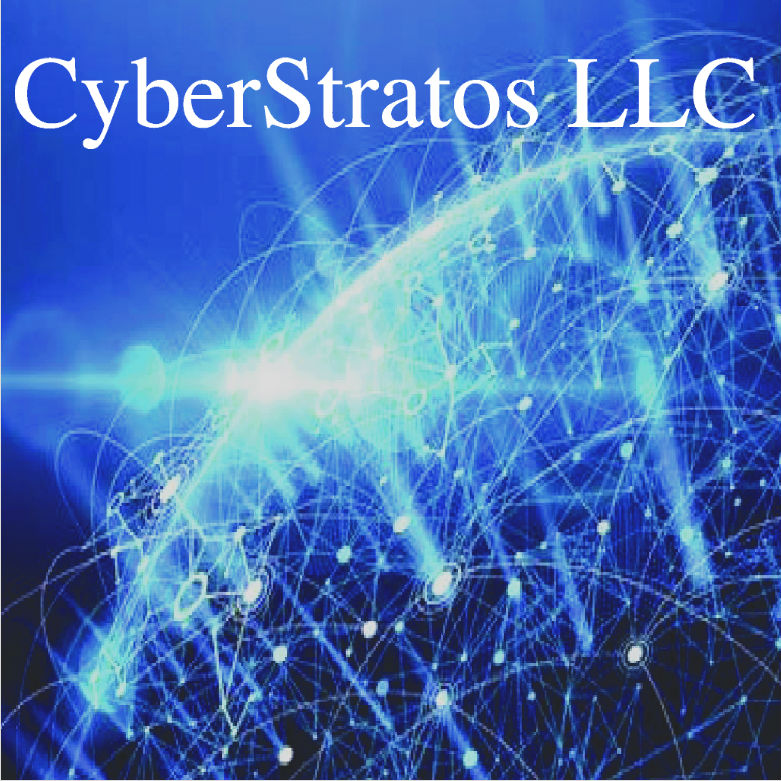 ADVISORY BOARD
Jeff Snyder is the Founder of CyberStratos LLC, a firm that focuses on cyber strategy consulting, opportunity pipeline and business development, and cyber mergers and acquisitions.
During the past 20 years, Snyder has held increasingly responsible positions involving strategic planning, business development, operations and M&A activities with a variety of high-technology firms. Prior to founding CyberStratos, Snyder was Vice President of Cyber Programs at Raytheon Company (NYSE: RTN). During his 8 years at Raytheon, Snyder was instrumental in leading the firm's cyber growth strategy and closed a $4B investment in building a portfolio of cyber capabilities, technologies and products.
Prior to Raytheon, he was vice president of Cyber Programs for CUBIC Corporation. There he formed Cubic Cyber Solutions, Inc., and led an initial cyber acquisition to launch the new subsidiary.
Previously Snyder was Business Development Vice President at SAIC Corporation. He oversaw marketing, business development and execution efforts for the firm's large and diverse Information Assurance and Cyber Security business with 40 operating locations.
Snyder is active on the U.S. Chamber of Commerce Cyber Committee, the CANSO ATM Security Working Group, the Air Traffic Control Association (ATCA) Cyber Committee, the White Hat Gala Charity Planning Committee (which he chairs), and the National Security Telecommunications Advisory Committee Industrial Internet Subcommittee. He is also a member of the AFCEA Board of Directors, the AFCEA Mentoring Continuum, the Association of Old Crows Capitol Club Board, and Washington Children's Hospital Industry Advisory Board. Snyder is also Chairman Emeritus of the Washington Exec Cyber organization.
From a University perspective, Snyder is active with the Dean's Advisory Board at the University of Central Florida College of Engineering and Computer Science, and the President's Advisory Board at Cal Poly. He is a Senior Fellow at the George Washington University Center for Cyber.
Snyder received his bachelor's degree in chemical engineering from the University of Pennsylvania. He subsequently completed the Navy's graduate-level nuclear engineering program and served with the U.S. Navy as a nuclear submarine officer.
Snyder earned an MBA from the University of Central Florida with a focus on strategic planning and growth strategies for technology firms. He is a frequent speaker and panelist at global conferences and industry events focused on Cyber and Critical Infrastructure Protection.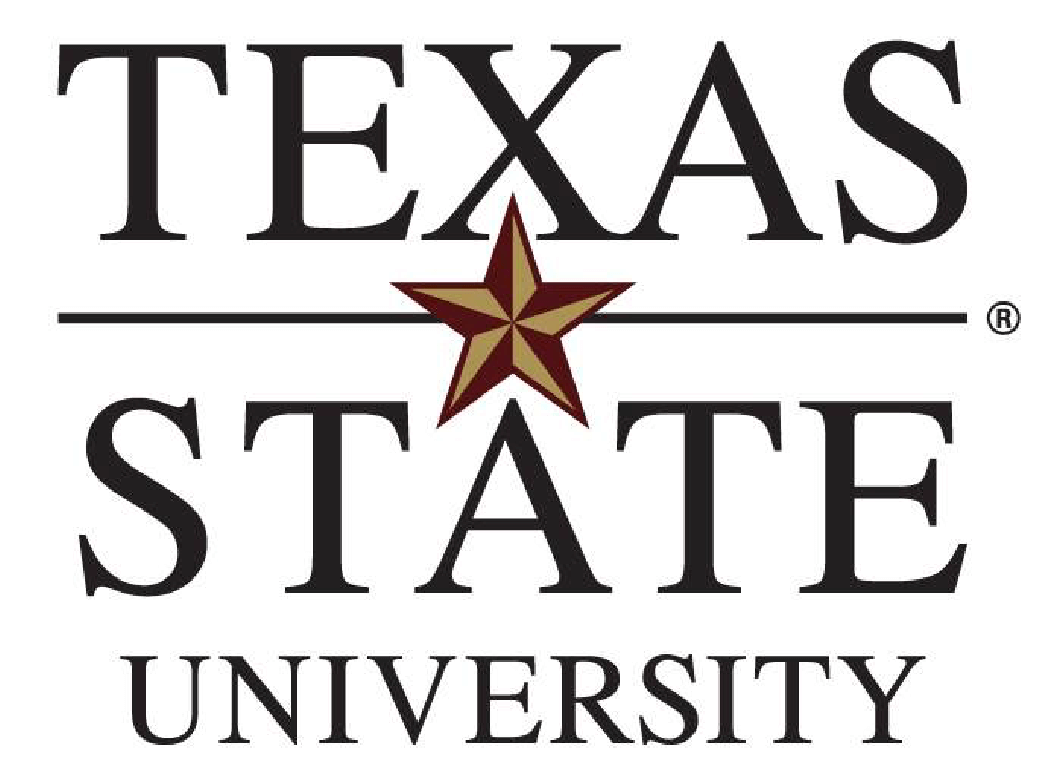 ADVISORY BOARD
Dr. Stan McClellan, PhD, is the Director of the JSC Engineering & Technical Support (JETS) program at Texas State University (TXST), which provides support to NASA's Johnson Space Center via subcontract to Jacobs Engineering. He is also the co-Director of the Connected Infrastructure initiative (CIEDAR) at TXST, which is developing living labs and prototypes for smart grid, smart energy, smart transportation, and other smart
city verticals.
Dr. McClellan is a Professor of Electrical / Computer Engineering at TXST, where he researches topics including Smart Grid & Smart City technologies, IP networks & protocols, embedded computing systems, communication systems, and optimization of virtualized computing environments. He was the Director of Ingram School of Engineering at TXST from 2013 to 2018.
Dr. McClellan has held executive or senior engineering positions at companies including Hewlett Packard, Compaq, ZNYX Networks, SBE, General Dynamics (GD/FW), and LTV Missiles & Electronics Group. In 2008, he co-founded and was Chief Technology Officer for Power Tagging Technologies, a successful startup company in the Smart Grid space. He has consulted on technology & business matters for multiple companies, including Cisco, American Express, 3COM, BellSouth, N.E.T., Alcatel, AT&T, Research in Motion (RIM), F5 Networks, Nortel, MCI/Worldcom, LSU Medical Center, and the US National Science Foundation.
Dr. McClellan has made invited contributions to well-known references including Advances in Computers, The IEEE/CRC Electrical Engineering Handbook, and The Encyclopedias of Electrical & Electronics Engineering and has authored/edited current books on important topics, including "Smart Cities in Application: Healthcare, Policy, and Innovation" (Springer 2019), "Smart Cities Applications, Technologies, Standards, and Driving Factors" (Springer, 2017), and "The Smart Grid as an Application Development Platform" (Artech House, 2017).